Sustainable Blewbury
Sustainable Blewbury is concerned with climate change and other environmental issues. We believe that we must end our dependence on fossil fuels because of the increasing levels of carbon dioxide and other greenhouse gases in the atmosphere. We need to explore ways in which we as a village can adapt to a low carbon and more sustainable way of living, while maintaining a good quality of life.
SB places the highest priority on raising awareness of climate change and communicating urgently how it affects all our lives. Our Blewbury Energy Initiative website includes information on the scientific background to climate impacts, renewable energy and measures we can all take to help lower our own carbon footprints.
---
Village leaves clear-up – Sunday 2nd December, 2–4 pm
Every autumn we clear slippery leaves from our lovely footpaths, and we turn this into a fun event for all the family.
Meet at the Playclose at 2 pm. Bring your rakes and barrows if you have them, or borrow ours.
There's free tea/coffee/juice and home-made cake for volunteers after the clear-up, at The Blueberry from 3.45 pm.
(In case of really bad weather on 2nd December, the event will take place on Sunday 9th December.)
Thermal imaging – February 2019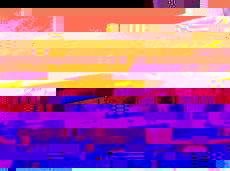 Would you like a warmer home and lower heating bills? Thermal imaging can find where your heat is escaping.
If you have already improved your insulation, would you like us to check that it's effective?
If you'd like your home thermally imaged by SB volunteers in February, let us know. This service is FREE, so it's best to book soon.
Email us at info@sustainable-blewbury.org.uk or phone Jo Lakeland (850490).
We have a substantial programme of activities in and around the village. Getting involved is fun and can make a very positive contribution to village life and the local environment. If you'd like to get involved in what we do, or to receive our free Newsletter, email us at info@sustainable-blewbury.org.uk or phone John Ogden at 01235 850372.
---
Newsletter 28 – November 2018
Our latest Sustainable Blewbury Newsletter is available here.
Short items on replacing stolen trees in our community orchard and the BBC's more enlightened coverage of climate change, accepting that it is real and caused by humans. The longer article discusses the rise of huge data centres, which use large and growing amounts of electricity. Some now use electricity generated by renewable sources but others do not. What might happen in the future?
Earlier newsletters are listed with their contents on our newsletters page.
---
Blewbury buses
The new, reduced timetable is available here; note that the first two and last two buses of the day no longer run. There is a note on the situation in a recent newsletter.
Please also try the Friday morning minibus to Wallingford run by the Downland Villages Transport Group (DVTG) – it's great for doing errands or just having a quick break in Wallingford on market day. If you haven't already signed up or need more information, contact dvtgbus@gmail.com, or ring 01235 851763. You can buy tickets at Blewbury Post Office or Savages.
---
Have a look at the trial version of our Blewbury wildlife map. We've used the camera traps we bought for Blewbury Primary School to record videos at three locations in the village – each star on the map has clip(s) showing one type of animal.
---
'Climate Change: Growing Elephant, Shrinking Room' – Prof. Eric Eisenhandler
There's been a lot in the news about climate change, especially extreme weather, but the stories don't often explain much. Eric's talk in Blewbury on 30 October 2017 explained climate change and its effects. Then he covered renewable energy, including recent progress in dealing with intermittent energy sources (wind and solar), and ended by summarising the UK situation. Eric's slides can be viewed here (pdf).
---
Click on these links to find out:
Our activity is organised around five main themes:

| | | |
| --- | --- | --- |
| The travel and transport theme promotes public transport and encourages cycling and walking, with more cycleways and footpaths, in order to reduce car dependency. | The Blewbury Energy Initiative aims to reduce energy consumption in buildings and to encourage the use of renewable energy resources. The aim is to use much less coal, oil and gas to help the global environment. | The food and farming theme supports and promotes local food production and marketing in order to reduce food miles, as well as encouraging fair trade. |
| | | The reduce, reuse, recycle theme aims to reduce the amount of waste, and to encourage reuse of items and recycling to recover raw materials. It promotes water saving, local recycling and household composting. |